COVID-19 Resources
SAISIA has compiled a list of resources related to novel coronavirus (COVID-19) to support the work of small centre agencies in settlement and integration sector in Saskatchewan. We will regularly be updating this page as more information becomes available.
Official COVID-19 Information
Government of Canada information
Government of Saskatchewan information
Saskatchewan Self-assessment tool
What is COVID-19?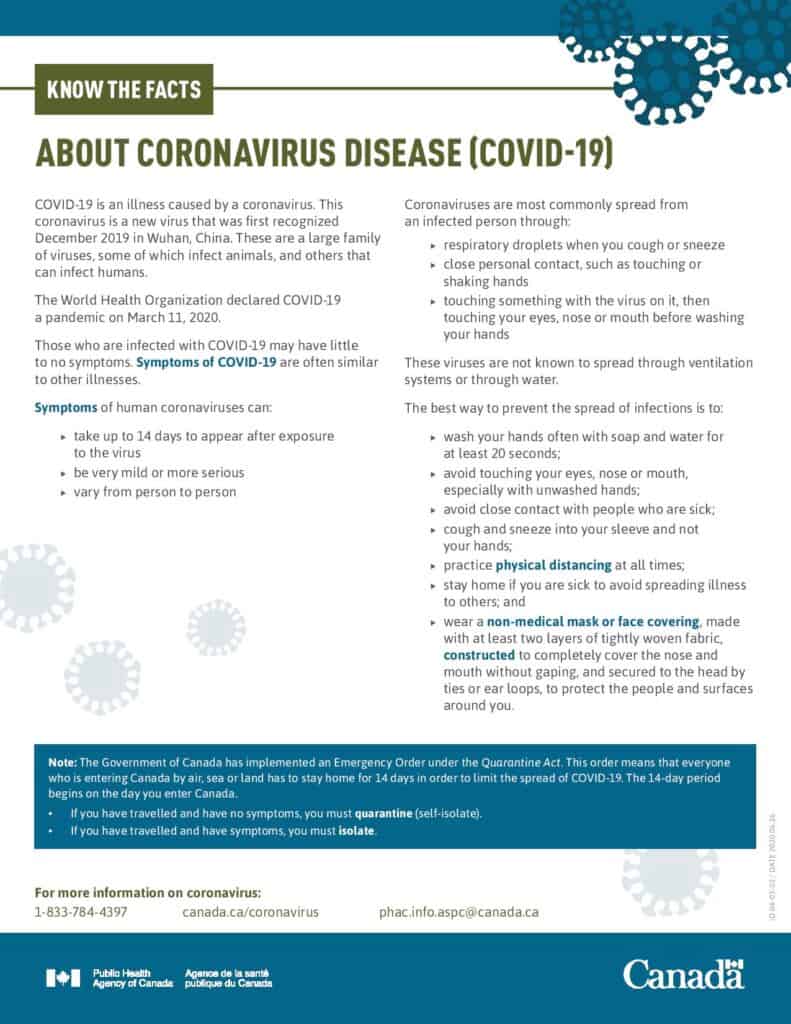 Physical Distancing
Physical distancing involves taking steps to limit the number of people you come into close contact with. It can help you reduce the risk of getting sick. Watch a short video that explains how to practice social distancing and help prevent the spread of COVID-19.
Going out? Learn how to make informed decisions to minimze the risks while enjoying personal and social activities during the COVID-19 pandemic.
Masks
COVID-19 Apps